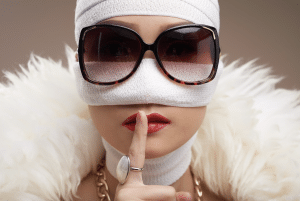 Even though Cosmetic Surgery and Plastic Surgery are closely related specialties, they are different. Cosmetic surgery is performed to reshape or enhance different parts of the body, usually to improve form and appearance. Another term for Cosmetic Surgery is "Aesthetic Surgery". Cosmetic Surgery is designated as an "Elective Procedure" because these procedures treat areas that function properly. An elective procedure is a surgery that can be scheduled in advance and is not for a life-threatening condition. Below are some examples of elective cosmetic procedures:
Breast Augmentation (implants)
Liposuction
Facelifts
Buttock Lift (belt lipectomy)
Rhinoplasty (nose surgery)
Abdomen Reduction (tummy tuck)
Cosmetic Surgery and Reconstructive Surgery are the two main categories of Plastic Surgery. Reconstructive Surgery is a procedure that deals with the restoration/ reconstruction of any parts of the body or face because of birth defects, burns, trauma, or any other type of medical condition. Reconstructive surgery is different from cosmetic because it's for medical reasons. Below are some examples of Reconstructive Surgery:
Cleft Lip & Palate Repair
Facial Reconstruction
Gender confirmation surgeries (transfeminine/transmasculine)
Chin, cheek, or jaw reshaping (facial implants)
It is very important to know the difference between Cosmetic Surgery and Reconstructive Surgeries because your insurance company might cover Reconstructive Surgeries, but not Cosmetic Surgeries. Sometimes categorizing whether a procedure is cosmetic or reconstructive can be confusing. The deciding factor will depend on whether the procedure is to enhance your personal appearance or if it's for medical reasons. 
The training of Cosmetic Surgeons and Plastic Surgeons are very different. Many Plastic Surgeons elect to complete additional training and perform cosmetic surgery as well. Obtaining a doctor's education to become a Cosmetic Surgeon requires a four-year undergraduate degree, then four years of medical school, and a five-year residency program. After the residency program is completed, a small group of the best candidates are selected from each medical program to participate in a fellowship training program. Cosmetic surgeons must obtain more training and gain experience after finishing their residency training. Completing a post-residency fellowship training program in cosmetic surgery is required. Cosmetic Surgeons must be residency trained, and fellowship trained in cosmetic surgery. Fellowship training is a privilege that only top doctoral candidates are chosen to participate in to become a specialist or experts in their chosen field of medicine or surgery. Fellowship training is part of the process of becoming a specialist physician and requires an additional year or two of education. During fellowship training, a physician goes through rigorous training to become an expert in their subspecialty. The fellowship training program consists of practical experience which includes participation in numerous specialized surgeries which provides significant work experience the physician needs to become a specialist in his/her chosen field to receive their credentials.  Physician's that choose this path are committing to extra education and are devoted to providing the best medical care possible to patients. 
A Board-certified doctor indicates that a physician has achieved the highest level of accreditation within a given specialty. Board certification is a voluntary, additional step that a physician chooses to prove that they are trained in the latest technology and advancements in their specialty. Physicians are required to successfully pass written and oral board examinations in their specific specialty to verify knowledge, competency, and expertise in their specialty and/or subspecialty of medical practice. Most boards require that physicians recertify throughout their careers to ensure and promote ongoing professional development, practice assessment, and improvement. Cosmetic Surgeons must be certified by the American Board of Cosmetic Surgery. 
 Choosing the right Cosmetic Surgeon depends on your needs. Always consider a candidate's overall qualifications, experience, services offered, and patient satisfaction when choosing a physician. Always check for all necessary board-certified training and degrees, up to date certifications through an accredited healthcare institution and a valid license to practice through the respective state of Cosmetic Surgery or state/international medical board in their state or country. Look for a physician who has completed an accredited fellowship in a sub-specialty related to your condition or the surgery you have elected. Accreditation information, including fellowships and board certifications can usually be found on a physician's official online profile. If it's not, make sure that you request this information. When you, a family member, or friend needs a medical treatment, you want to make sure that you choose a highly qualified doctor who is dedicated to providing outstanding care.