Medical Financing Available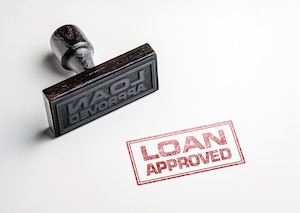 Med Loan Finance offers lending options for a range of surgeries and treatments. Through its single application process, you may be approved for interest free program for 12 to 18 months or with financing with rates as low as 5.9%. Med Loan Finance offers a range of plans customized to fit the needs and means of each patient. Most partners do not have any pre-payment penalties 
Here are some of the advantages of working with Med Loan Finance:
Highest approval rates.  Applicants can get funding with our Credit Card Program and Traditional Lenders with credit scores as low as 630.

Multiple lending sources and loan options.

12 to 18 Months Interest Free, No Retro Active Charges, if payments not paid on time or at end of interest free period with our Credit Card Program.

Lowest Payments for Patients, as low as 1% of Loan Amount with our Credit Card Program.

Loan amounts up to $50,000+, installment loans and revolving credit.

Expert Customer Service

A+ Rating with the BBB

You can use money from your medical finance program to cover other medically related expenses such as lodging, flights, nursing care, etc.

Unsecured medical loans do not require you to have collateral

You can often receive the funds quickly to pay for a procedure that isn't covered under your healthcare plan or not considered medically necessary

Can be very convenient to pay for a large healthcare expense
MED LOAN FINANCE OFFERS
MORE APPROVALS, MORE OPTIONS
STEP 1 
Contact Universal Medical Travel ("UMT") to speak with one of our facilitators who will give you more information about our medical tourism process, an estimated quote for the procedure of your choice and any other trip cost that you choose to be included. An estimated quote is necessary for All applicants prior to the submission of their application to ensure that the requested loan amount will cover All cost. 
STEP 2 
Apply for medical financing below   
STEP 3 
Fill out Loan Search Form after filling out Application with Med Loan Finance
STEP 4
Find out amount you are qualified for
STEP 5 
Contact Universal Medical Travel to schedule your treatment
Disclaimer:
Universal Medical Travel

DOES NOT have access to any information from applications that are submitted

Universal Medical Travel

DOES NOT process loans 

Universal Medical Travel

IS NOT involved in the decision of whether a loan is approved or disapproved

Universal Medical Travel

DOES NOT under any circumstances, discuss the terms or conditions of a loan with applicants before or after they are approved
What is a Medical Loan?
A medical loan is a special type of personal loan that's only used to pay for medical care. Sometimes people find it difficult to finance their medical procedures, which sometimes makes them desperately in search of financing for assistance. Medical loans are one of a few options that you can choose to pay for medical procedures that aren't affordable. The main objective of medical financing is to provide patients with the money that they need to pay for their medical treatment whether it is an emergency procedure, elective procedure, out-of-network charges, or other medically related costs that are not covered by your health insurance. In most situations, medical financing uses a patient's credit to finance the cost of any medical procedure. Medical loans are offered by various lenders and the application process is like applying for any type of credit, except, depending on the lender, they may be more flexible in the credit score requirements, or previous credit history than others. Medical loans are usually unsecured loans, meaning they're not tied to any collateral. With the rising cost of healthcare and the many restrictions on health insurance coverage, many people have no choice but to apply for medical loans to pay for medical care. When it comes to certain procedures or situations medical loans can allow you to get a procedure done to improve your quality of life now, rather than waiting for a long period of time to save up the money. Accepting a medical loan that allows you to manage your health care costs on an affordable payment schedule can be a major step in helping you pay for your medical costs and avoid the burden of worrying about collections or struggling to pay off procedures in one payment.